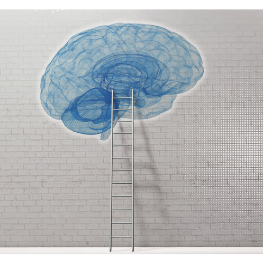 The first psychobiotic in Korea
Published on 19/02/2020
Medibiolab, located in Seoul, South Korea, in partnership with Lallemand Health Solutions, are launching a unique formulation of probiotics for the brain-gut axis that will be available for the first time in history to the Korean market from March 2020.
Proudly made in France, "Probiotiques Détente" (프로바이오티끄 디땅트), is produced by Lallemand Health Solutions and will be exported to Korea for the first time in March. "We are proud to be the first in Korea to launch a specific probiotic formulation, based on two strains known for their proven effects on stress level and mood balance: Lactobacillus helveticus Rosell-52 and Bifidobacterium longum Rosell-175", affirmed Lee Yongmin, Member of the Board of Directors of Medibiolab.
This specific probiotic formula is demonstrated to promote positive mood in stressful events and can help moderate physiological (Diop 2008) and psychological (Messaoudi 2010, 2011) responses to occasional stress. The modes of action for this formula have been documented by 9 mechanistic studies and 5 human studies on the brain-gut axis.
About Medibiolab
With a presence in more than 2500 pharmacies in Korea, Medibiolab mission is to research, develop, produce and distribute natural health products including innovative food supplements ingredients. As a biotechnology company, Medibiolab is fully committed to market products that provide beneficial health outcomes to customers.